It's just a problem with 3D Rad. You will need to make your model simpler, or make all the faces 3D(No flat planes), and try to make sure there are no holes open in your model.
I tried your solution but now, it looks like that: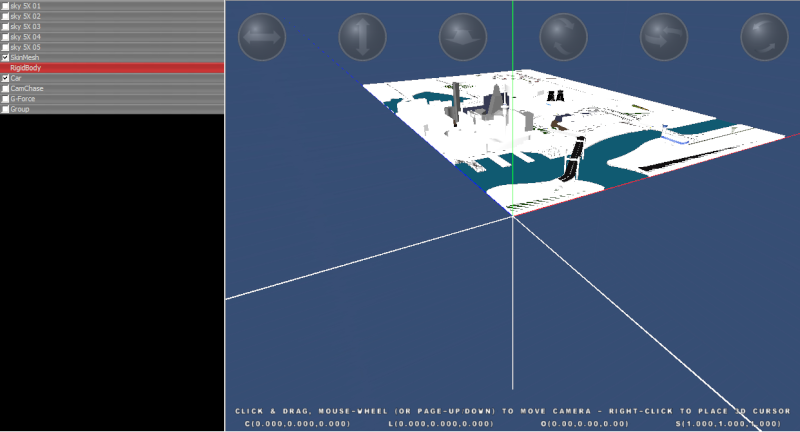 And it doesn't work without reverse face with another rigidbody because there are roads on the main model and there isn't the same "level" (up, down roads)...
Is it normal ?
Basilic Apps

Basilic Apps




Posts

: 3


Join date

: 2013-04-25



Try pressing CTRL+A, then right click on your model and choose Reverse faces and export it again. Reverse the faces again, and export a skinmesh to put on top of the rigidbody. If it still doesn't work, then try exporting another static rigidbody without reversing the faces, and put it right over the other rigidbody. Then put a Skinmesh over both of them.
The problem is here:
When i export the model (last post, image 1), it says the model was been exported to rigidbody data.
But when i load it in 3drad with the object rigidbody and i select the model, it not looks like sketchup's model (last post, image 2).
They are not all the city but just the buildings (not exactly same) and there are no roads... it's the problem.

For your question, Basilic Apps it's my nickname on this forum and also my editor name.
Thanks you to your try to help me.

Sorry, for my english, i try to translate it himself (i'm french)

Basilic Apps

Basilic Apps




Posts

: 3


Join date

: 2013-04-25



Could you try and re post the images? They won't show up for me. If you can't, then could you give me a description of the problem you are having?

Are the links for your pictures or the website down?

Hello everyone,
I have a problem when i export a city model with google sketchup.
At the begin, the model for static rigidbody looks like that: (in sketchup)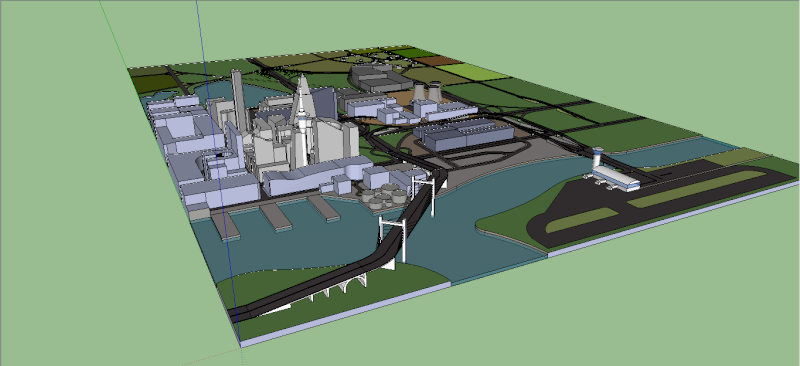 And after, in 3d rad, in static rigidbody mode, it looks like that: (in 3drad)
Someone, maybe know why ?
I think it's because of the numbers of geometry objects...
I can't continue my game and it's one of the last things before upload it.
Thanks a lot to people who can help me or try, to help me...
Basilic Apps,

Basilic Apps




Posts

: 3


Join date

: 2013-04-25



---
Permissions in this forum:
You
cannot
reply to topics in this forum